In today's homes mold is becoming a serious and challenging problem. Exposure can cause skin irritations, asthma,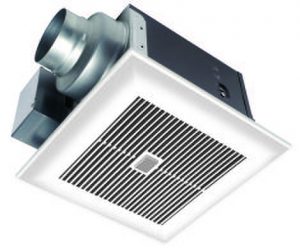 nasal congestion, allergic reactions, wheezing, and/or eye irritation. The only way to control a mold problem in your home is to control the moisture and humidity that is present. Here are some suggestions you can do to stop mold growth in your home:
Repair any plumbing leaks or water problems to prevent mold growth.
If a leak or spill has occurred, dry and clean any furnishings or building materials within 24 hours.
Clean mold off hard surfaces with water and detergent and dry completely.
Add insulation to reduce the chances of condensation on cold surfaces such as exterior walls, windows, floors over an unheated basement or crawl space, piping, or ceilings.
Ceiling tiles and other absorbent materials that are moldy should be replaced immediately.
Do not use carpeting in high moisture areas such as in front of bath tubs and sinks.
To decrease mold growth, reduce indoor humidity to less than 60%. Install proper venting for bathroom fans, dryers and other moisture-generating sources to the outside.
A wall mounted humidistat or a humidity -sensing fan is the perfect solution for proper bathroom ventilation. The Panasonic FV-11VQC5 WhisperSense 110 CFM Ceiling Mounted Ventilation Fan with Dual Sensor Motion and Humidity Technology is a perfect match for this application.
Panasonic's SmartAction® motion sensor automatically turns the fan on when you enter the room to automatically exhaust stale, moist air. A delay off timer can be set between 30 seconds and 60 minutes. A built-in humidity sensor can detect quick fluctuations in relative humidity and flip the fan on anywhere between 30% and 80% relative humidity – you pick. This eliminates moisture that can cause mold, mildew, decay, and rot. The auto shut-off switch saves energy and operating costs.
Panasonic ventilation fans are ENERGY STAR® certified, where guidelines exist. ENERGY STAR® vent fans meet strict parameters set by the US Environmental Protection Agency (EPA). They provide better efficiency and comfort with less noise, and feature high performance motors and improved blade design, providing better performance and longer life.
Now it's easy to control mold and moisture in the home.